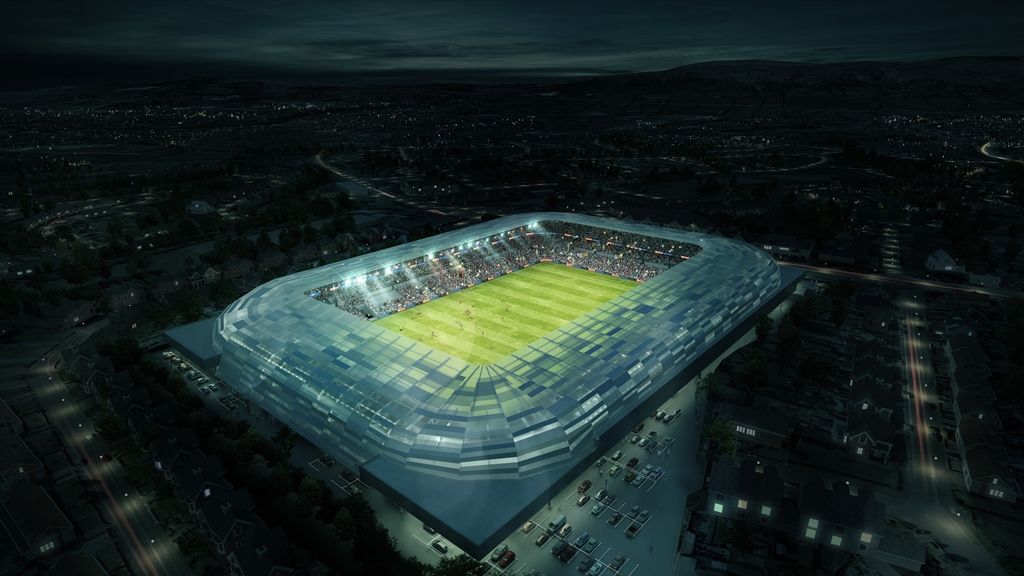 Ulster GAA today announced that the Pre-Application Community Consultation Phase 2 as part of the planning process has drawn to a close. After an unprecedented 31 weeks consultation and with nearly 5,000 individuals and organisations engaged to date, the process has been comprehensive and far reaching.

Ulster GAA is delighted with the hugely positive response and its design team have been working hard to make the final amendments to the scheme to reflect the contributions that have been made.
The GAA has stated that due to the sheer volume of the responses and the time taken to ensure that every submission has been considered fully, the application will now be submitted in the early weeks of 2017 and the GAA looks forward to the New Year and further progress on the Casement Park Project.
Tom Daly, Stadium Board Chairman commented:
"I wish to thank all Ulster and Antrim GAA members, clubs, business owners, resident's groups, elected representatives and indeed the entire community in West Belfast and beyond for their engagement with the GAA's project team in 2016.  This has been a very positive year to bring the project back to this point where we are looking forward to submitting our fresh planning application. 
There has been widespread recognition that the GAA has listened to and responded positively to the challenges for the project during this period.  Our engagement has been genuine and earnest in striving to ensure the successful delivery of a new Provincial Stadium for the GAA in Ulster whilst at the same time, minimising the impacts for the immediate local area where Casement Park has called home since 1953."
"I wish to pay tribute to Ulster GAA, the Project Board and our delivery team for their absolute commitment to the project and to our partners in the Department for Communities and other statutory authorities for their support.  I look forward to the finalisation of the planning application in the New Year and the significant milestone that it represents in moving closer to the provision of a modern, fit for purpose and iconic GAA facility in Ireland's second city, Belfast."
For further information contact Claire Aiken or Shane Finnegan at Aiken.  Email claire@aikenpr.com or shane@aikenpr.com