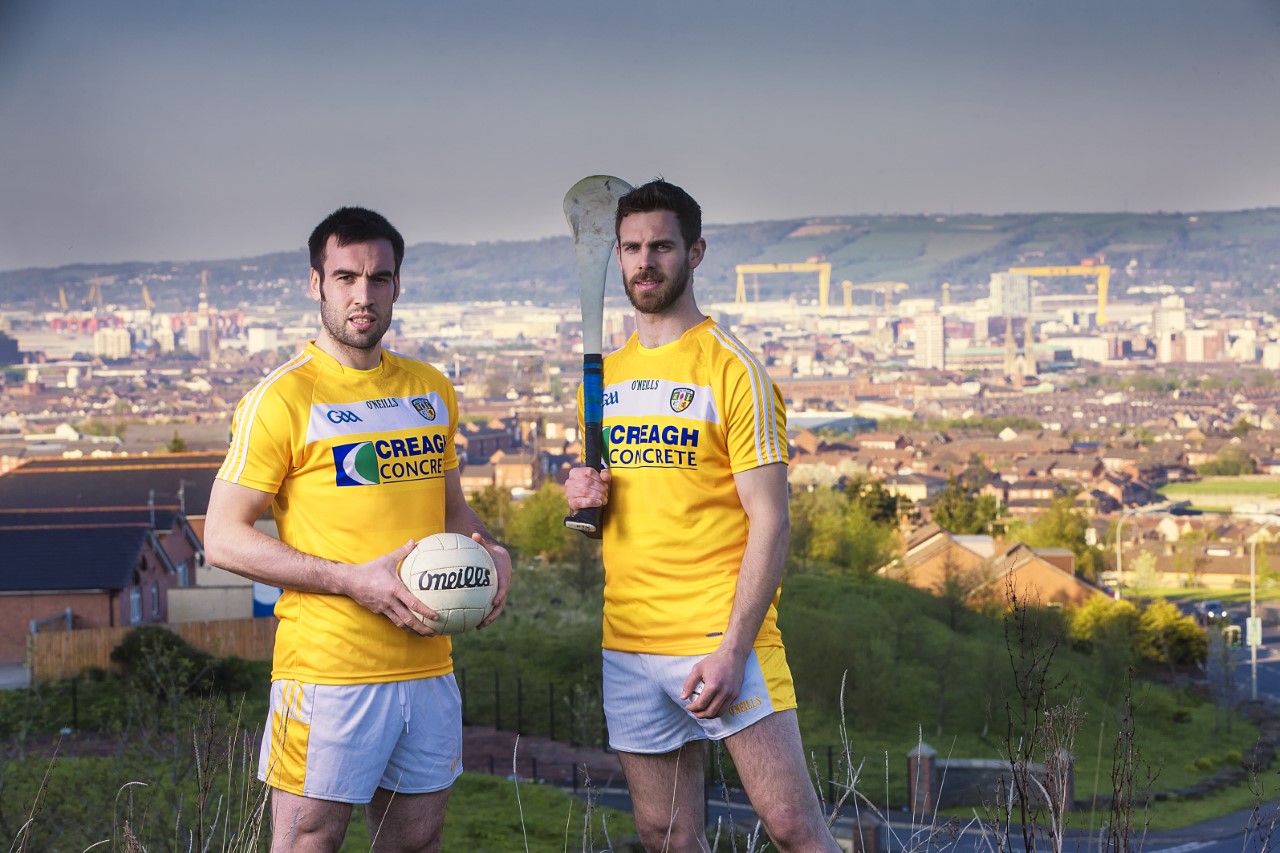 Two of the most respected and recognised players in Antrim GAA have come together to call on everyone with an interest in the development of the sport in Belfast, Antrim and across Ulster to support and follow the progress of the Casement Park project.
Kevin Niblock and Neil McManus, who have captained Antrim in Football and Hurling respectively and have also represented their Club on All–Ireland final day in Croke Park, believe the development of the West Belfast stadium is the single most important element in growing grassroots participation and building a lasting GAA legacy throughout the County.
The two sportsmen have a lot in common having both represented their province, played for Antrim in an Ulster final as well as having played at Croke Park on St. Patrick's Day.  Niblock's St. Galls's has been the dominant force in Antrim football for 15 years, winning 12 County titles since 2002, as well as bringing the Andy Merrigan Cup to West Belfast for the first time in 2010.  Neil McManus' Cushendall, after a stunning victory against Connaught champions Sarsfields in the All Ireland semi-final this year, lost in the final but continue to be a driving force in the county with 13 titles to its name, with the talented centre half forward winning 5.
According to the St. Gall's and Cushendall clubmen the benefits of Ulster Rugby and the IFA's newly developed stadia in East and South Belfast are a very positive endorsement of what can be achieved and they want to see a Provincial stadium at Casement Park that reflects the needs and aspirations of the GAA's large provincial membership.
The Antrim stars believe that no matter what the opinion, that everyone's voices should be heard and they have welcomed the GAA's commitment to having an open, engaging and continuous consultation process.
Their call comes as the GAA is set to provide details of the feedback it received from interested groups and individuals following the public events (manned and unmanned) which were held in late May. This feedback will help inform the development of the stadium design, in phase two, which is expected to be revealed in early autumn.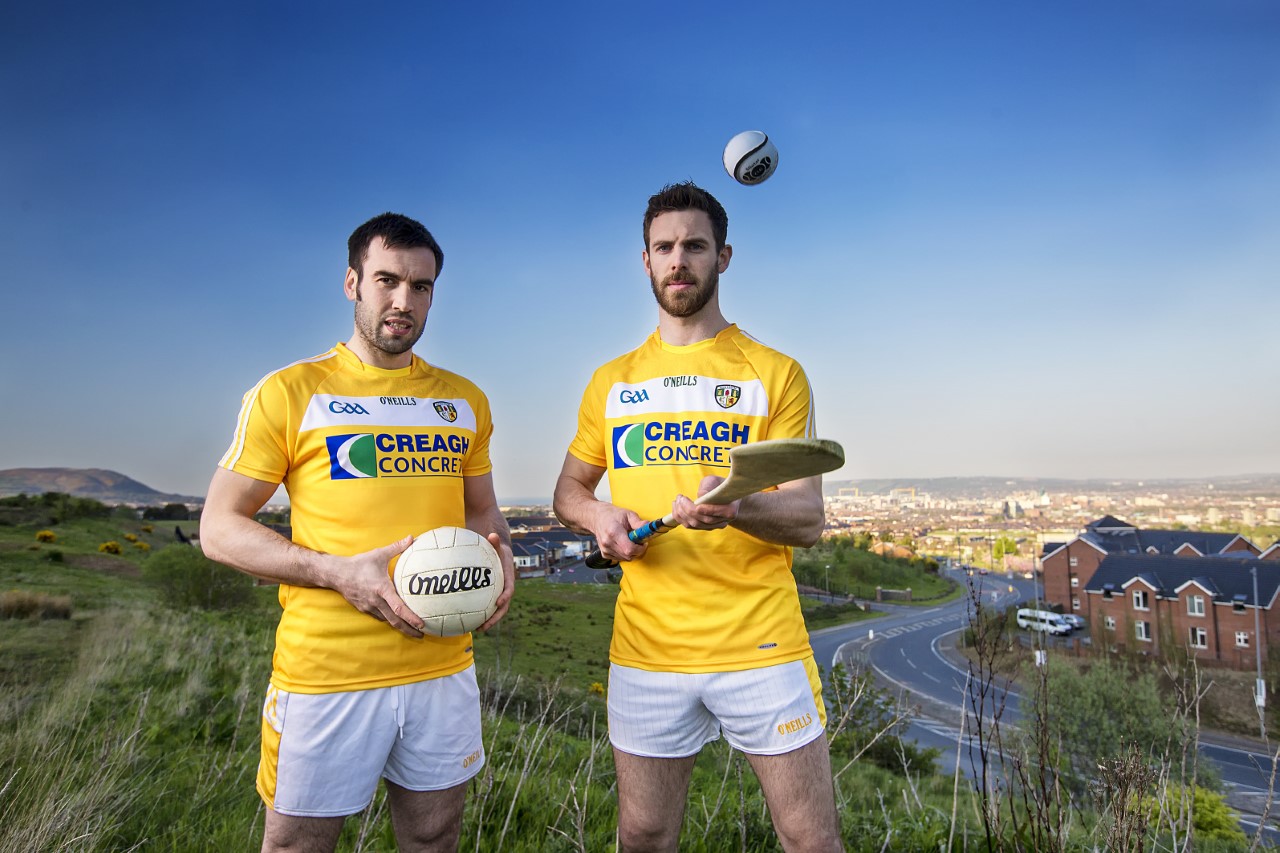 Commenting on the redevelopment, Neil McManus said, "The opportunity to play at Casement Park was always a huge motivation for me as a young child, having first played there as an U10.  That desire has remained throughout my playing career where I've won minor and senior titles with my club and captained my county and I want to see young hurlers, footballers and camogs from across Antrim and Ulster having the same opportunity that I had. There is a deep desire from all Saffrons to experience the unique atmosphere that we have so missed in recent seasons and despite the merits of other venues we want to see that back at Casement Park.
"As Ireland's second city, Belfast is the natural home for major Ulster Championship Games and the generational opportunity of playing those provincial matches at Casement Park bringing its colour, excitement, vibrancy and motivation to young children and players alike is something that will leave a lasting legacy for our sport.
On the issue of design, McManus added, "I believe the GAA is taking the right approach in continuously consulting and seeking feedback from everyone interested in the project before developing the proposed design and other associated benefits."
According to Kevin Niblock, before it closed for redevelopment, Casement was a second home to St. Gall's which is located a mile down the road at Milltown, commenting on the project he added, "I can say without fear of contradiction that some of the happiest days of my life have been spent playing at Casement Park.  For clubs from across the County it is a most cherished experience to play there and I hope that we will see some of the finest players from throughout Ulster, of all GAA codes and both genders, enjoying the unique experience that a redeveloped Casement Park will provide.
I know many very talented and committed players from Antrim and across other Counties that are now coming into their prime and haven't had the opportunity to experience the emotion of playing a club game or inter county match at the venue.   With the opportunity Casement Park will provide for Belfast, Antrim and Ulster I feel compelled to urge my fellow GAA members and the community at large to consider the sporting, social and economic benefits that the new stadium will offer."
The GAA plans to provide feedback from its public events later this month and will continue to seek the views of people throughout the process with proposed designs expected in early autumn.  Details of the project can be found by visiting www.casementpark.ie.